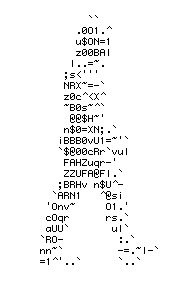 Am I really, really here? Or just an optical illusion? I love the concept of hologram. If light can create a hol0graphic field of a 3D effect object, what can a mind do? Imagine what perception can do to me? Perception is the mind hologram. Perception has the ability of conjuring something out of nothing, like ideas. With ideas, I can either be fearful or courageous – all springs from simply an idea.
Perception of seeing – optical illusion
Perception of smell – olfactic illusion
Perception of touching – somatic illusion
Perception of hearing – auditory illusion
Perception of tasting – tactile illusion
Perception of feeling – mind illusion
Now if light alone can create a hologram, imagined what the six senses can create when they are combined together? We know what optical illusion is – what I see is not really what I see. What about the other five senses? When the six are combined together I will be totally fooled not just by the appearance – but everything as my entire experience of the world is based on these six senses.
So am I being fooled by what I thought is "out there"? Could it be true that everything I experienced is actually a conjuring of the mind rather than "out there" as perception is not "out there" but "in here". But since if there is no "out there" surely there is no "in here" too. Can I say perception is the main conjurer that makes the whole entire world real? With perception, everything comes to be, and end with it, with another arising in continuum. In short, the mind fools me or probably I am fooled by the mind.
Thus it is interesting to know that the beginning of the consciousness is the arising of ego and follow up by perception – projecting out the world as to make it real – a perfect conspiracy! Together with perception there arises feeling – wah! making the illusion more tangible and "real" than before and soon with all its mental formations, the world is exactly being experience now. Without the aggregates of the mind, where is the world, except an illusion, an orchestra of dream.
Form is emptiness
Emptiness is form
Form is not other than emptiness;
Emptiness is not other than form.
– Prajna Paramita (Heart Sutra)
What am "I" doing here? How did "I" landed myself here? Who am "I"? Is there a purpose other than just a …….. (fill in the blank) – and that becomes "your" reality, whatever "you" fills in. Is "you" me? Is "me" me? Welcome!