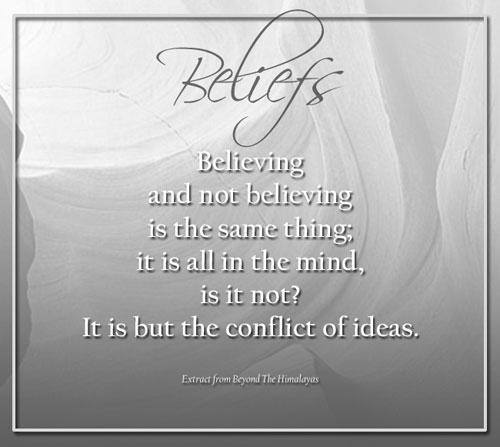 When I give importance to my own beliefs, I am not giving importance to the nature of beliefs –
I am not seeing the fleetingness, unsatisfactoriness and meaninglessness of ideas
that changes from one condition to another.
For that I am trapped by my own ignorance, arrogance and righteousness.
Where then is Truth except an empty vessel making lots of noise.