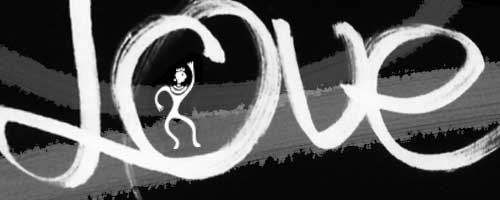 What is Love,
other than  infatuation, wanting and needing?
Love has no opposite as I was told
If this is true
Love will be my ultimately goal.
I am sure the love I am knowing
Is not the Love the Masters shared
What then is Love?
Infatuation leads me desiring more
Wanting gets me hoping for
Needing makes me thirsting roar
Jealousy patiently awaiting all.
If I seek Love
I am meaning I am not Love
If I am not Love
I can't love another
Neither can I love myself.
If Love is simply Love
Does it has the need to love someone?
Or that it is the other way round
People attracting to Love?
For that I can't love others
neither can I love myself
Except the ego imitating Love.
If I could love myself
And for that matter, others
I am deeming that Love is one and me is another
For if Love is Love, where is the need to love myself?
I can only love myself
When I am not Love
When I am Love
There is no necessity to Love at all
So it is about time I stop seeking Love
And instead finding Love that I have forgotten
Until I recognize this
Ego keeps replicating Love
Making me falling in and out of Love
And one day
Surely one day
I will know
LOVE  simply Is.
Perfect love casts out fear.
If fear exists,
Then there is not perfect love.

But:

Only perfect love exists.
If there is fear,
It produces a state that does not exist.

– A Course in Miracle