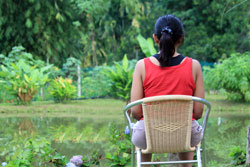 Experience is of me
not, for me
or to me
As I consciously
take full response to this truth
I seek that
what I am not seeing
be brought to Light
That all my perceived pain
I am aware off at anytime
is from
my unconscious guilt,
and not caused by anyone else.
As I accept fully this truth
may I seek to be
released hereof
as I surrender
entirely to Thee*
allowing wisdom to arrive
at my doorstep through
understanding and realization.
I trust that
I am the heir of my own experience
no one except myself
is worthy of that release
only when I am ready and willing
to take the step
of Truth,
relinquishing
what I held on
in ignorance.
I welcome
Truth to flow in my life easily
one more time.
Appreciating my prayer.
*whichever one feels compel to trust, which may include, Void, Tao, Om or any symbolic Being.